Set in 1920s America, A&A BALLET's "The Art Deco Nutcracker," featuring Tchaikovsky's beloved score, is a fresh, yet traditional take on the beloved holiday favorite. The Chicago Tribune has described it as "A glossy rendition filled with gorgeous, glitzy costumes" and The Cincinnati Enquire writes that Kremnev has "brought dance to a whole new level. "The Art Deco Nutcracker" is Kremnev's eighth full-length ballet. His work has been presented at the world-renowned Bolshoi Theatre in Moscow, Lincoln Center in New York, and the Opernhaus Zurich in Switzerland, among other prestigious venues across the globe. The Huffington Post describes his choreography as "encompassing the best and brilliance of what movement can be while breaking boundaries of what we know." Tickets for A&A BALLET's "The Art Deco Nutcracker" range from $30-$50 and are available now at https://www.aacenterfordance.org/box-office.
See an EMMY Award Winner, TV personality and host Jane Monzures star in The Art Deco Nutcracker as a Mother Ginger on Friday, December 6 at 7:00!
"One of the most endearing introductions to this classic as you're likely to find." (The City Pleasures)
Tickets HERE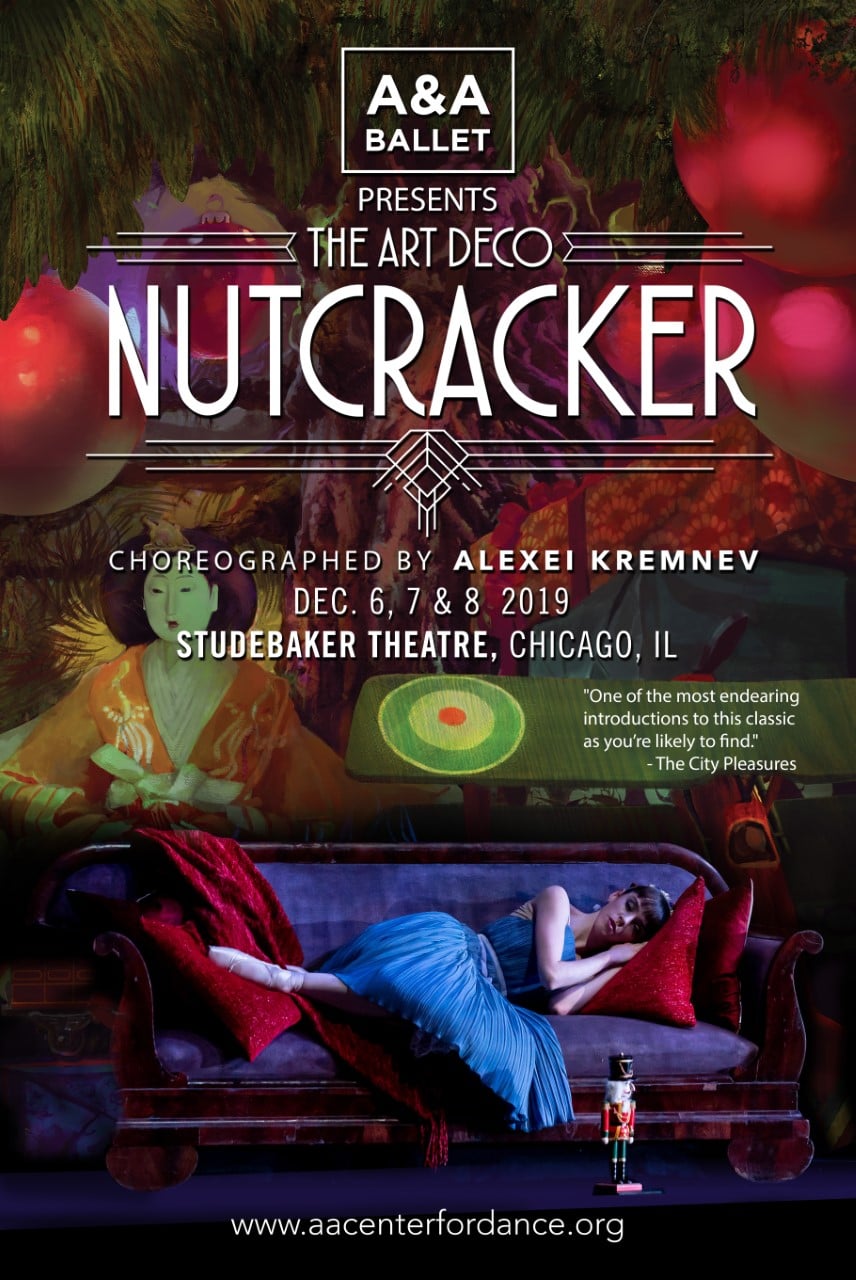 ВАМ ПОНРАВИЛСЯ МАТЕРИАЛ? ПОДПИСЫВАЙТЕСЬ НА НАШУ EMAIL-РАССЫЛКУ:
Мы будем присылать вам на email дайджест самых интересных материалов нашего сайта.
---