The American Ballet Theatre's Giselle At The Auditorium Theatre
March 23, Chicago, IL, The American Ballet Theatre's Giselle at the Auditorium Theatre. Although the American Ballet Theatre is no stranger to Chicago making regular appearances for the past several years, this marks the first time that this renowned company has appeared at the Auditorium Theatre.
The role of Giselle is one of the most coveted roles that quite possibly every ballerina either strives to dance or has danced. ABT's "Giselle" had been performed regularly and with reliable popularity for years. It has been said that it is too regular and possibly new pieces need to be explored. However, nonetheless, audience annually flocks to see this timeless classic.
A romantic ballet "Giselle" had been described as "a perfect fusion of music, movement and drama" and power of love and forgiveness. ABT performing with the Chicago Sinfonietta treated the audience to some of the most luminous ABT's Principal dancers: Paloma Herrera, Julie Kent, Natalia Osipova, Veronika Part, Xiomara Reyes, Herman Cornejo, Marcelo Gomes, David Hallberg and Cory Stearns and ABT Soloists Stella Abrera and Simone Messmer.
All in all it was a solid performance by the ABT's dance troop captivating their audience with beautiful stretches, spins and floats.
Select guests that were invited to an elegant pre-performance reception for the ABT at the Russian Pointe Dance Boutique, had an opportunity to mingle with other attendees while enjoying cocktails and hors d'oeuvres.
Judie Moore Green, chief marketing and development officer at the Auditorium, spoke to the attendees about the exciting events coming up next season at the Auditorium Theater. It is also pertinent to mention that this will not be a sole appearance by the ABT at the Auditorium Theatre. According to their executive director Brett Batterson the American Ballet Theatre has signed a six-year contract with ABT.
Aleksandra Efimova, president of Russian Pointe® by Aleksandra, said she was proud to be able to support the American Ballet Theatre. "It gives me great pleasure to provide Chicagoans the opportunity to see such a high-caliber institution as the American Ballet Theatre," she said. "I am looking forward to their next visit to Chicago!"
For future event information at Auditorium Theatre visit www.auditoriumtheatre.org.
—
Leonard Mogul
Kontinent Media Group
Photos: Courtesy of Russian Pointe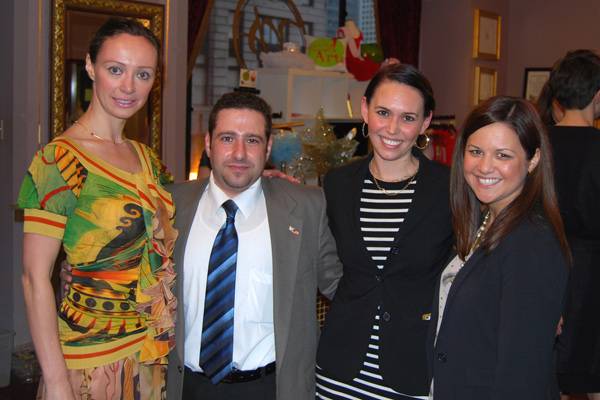 Aleksandra Efimova, Leonard Mogul, Meaghan Madges, Amanda Martinez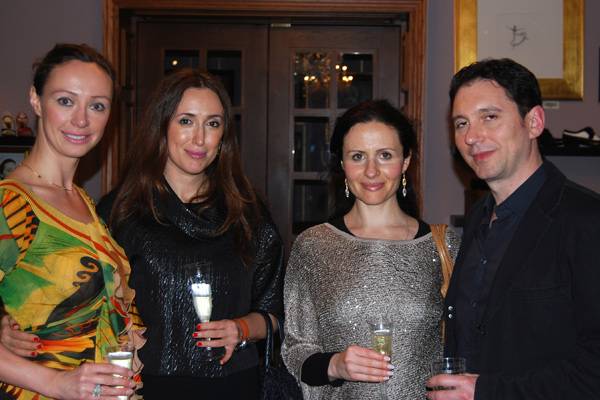 Aleksandra Efimova, Victoria Friedman, Alena Tsimis, Dmitry Sandal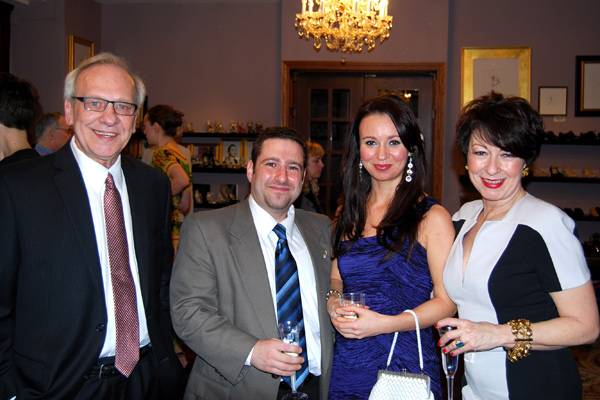 Dennis Gregor, Leonard Mogul with Guest, Debbie Chanel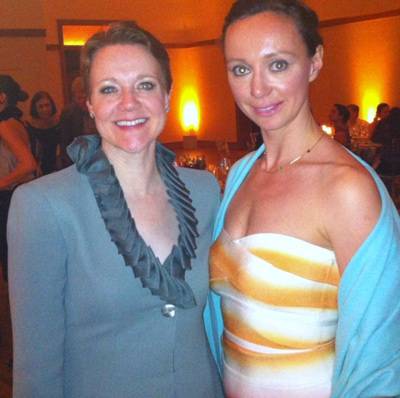 Executive Director of American Ballet Theatre, Aleksandra Efimova