How to help families with imbalanced budget?
Teaching and training programs are a very popular business in this country. All kinds of training programs are being offered in different spheres of knowledge and business.
However, I have never heard of a course that could teach people how to form a family budget. Why is that so? The answer is simple: training programs are not designed for the families with imbalanced budget. Simply put, they are not meant for the newly arrived immigrants. Suze Orman made it very clear by saying that her trainings target financially successful audiences.
I guess it is for the same reason that the financial potential of credit cards is being ignored or completely hushed up. So, we are left on our own in the attempts to survive in the new financial realities. I was luckier than many others because my education allowed me to use my knowledge in the field of finance and market economy in the new surroundings. My American experience confirmed my conviction that in an open market economy there is a solution for any situation.
A great number of financial problems can be resolved or considerably reduced with the help of credit cards. By carefully choosing credit cards and their amount, one can easily avoid critical financial situations.
Credit cards can be used as a substitute for the following:
construction loan
down payment (RE)
car/truck loan
student loan
business and start up loan
savings, emergency funds, etc.
Many of you might feel skeptical about these suggestions as you have seen more than enough examples of unreasonable use of credit cards that inevitably led to bankruptcy. However, mistakes in using credit cards cannot deny their powerful credit potential. System errors are always the result of system rules violations. Those who have had problems with credit cards, most likely broke two basic rules without even realizing it:
credit card balance exceeded 30% of the total credit limit (not to be confused with a single credit card limit);
balance was not paid off in full within the first 10 months.
If you keep these two rules in mind, you will be able to form a self-financed fund with 0% APR and fully under your control. Would you mind having such an opportunity? It is totally up to you.
First, you have to define the amount what you need. For example:
if you need a $1,000, the total credit limit on your cards should exceed $4,000;
if you require $100K, your total credit limit should be $500K.
Second, all you have to do is to form a financial fund you require with the help of credit cards. This is possible even if you have had problems with credit cards in the past.
That's all there is to it. No hidden secrets of any kind. Always happy to assist you in establishing and achieving your goals.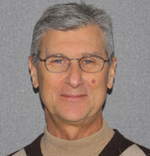 Please call me for more information: 847-520-7030.
email: mockbajr@gmail.com
site: www.drfgroup.net